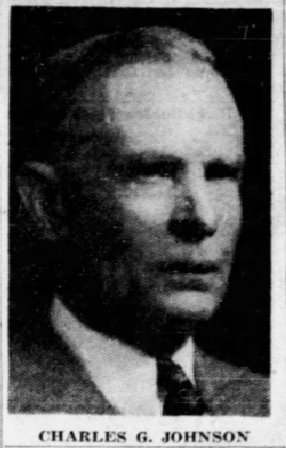 In 1920, after two-decades of succeeding for other precision manufactures, Charles G. Johnson, a Swedish born natural inventor, opened his own screw thread gage company in Hartford, CT. He named his company John-Sons Gage Works – a tribute to his three sons, Clinton V, Paul W and Stanley G, who would help operate, innovate and expand the new enterprise. Charles and his sons fostered a reputation as pioneers in precision thread gage manufacturing inspection. John-Sons Gage Works invented and patented several inspection devices including a ring thread gage, a snap thread gage, a screw thread testing mechanism and a gage for measuring cylindrical and conical screw threads.
The company's success attracted the attention of the Pratt & Whitney Division of the Niles Bement Pond Company. In 1930, Charles, in concert with his retirement, sold the John-Sons Gage Works company to Pratt & Whitney. For Pratt & Whitney, Clinton, Paul and Stanley continued to oversee screw thread gage development and manufacturing. Through the 1930's, the brothers invented and patented a gage for tapered screws, a screw thread gage setting device and an internal thread gage.
In 1940, the three brothers left Pratt & Whitney to form the Johnson Gage Company in Bloomfield, CT. The company and its reputation flourished through hard work, persistence, innovative products, and customer satisfaction. In its first thirty years, the Johnson Gage Company invented and attained more than 60 US patents for screw thread gage measuring systems. Johnson Gage Company innovations for screw manufacturing quality control were so ahead of their time that decades passed before the industry adopted comparable certification standards.
Since its foundation, the company has worked with the government to lobby and improve thread and fastener specification standards.
Johnson Gage remains family-owned with Lowell C. Johnson as President since 1979 following the retirement of his uncle and father. The company is the longest continuously running manufacturer in Bloomfield, CT and among the most tenured in the State. Johnson Gage holds nearly 90 US Patents for screw thread measuring devices.
The company remains a leader in screw thread measuring innovations. Latest product introductions include ThreadSpec3 software and "centrax" runout and concentricity inspection systems. Governments, Fortune 500 companies and start-up manufacturers throughout the world use Johnson Gage systems to assess screw thread quality and conformance.
Johnson Gage celebrated its 75th year of operation in 2015 and 2020 will mark the 100th Anniversary of the founding of the John-Sons Gage Works company. The company is a testament to the American Dream realized through hard work, innovation, product excellence, and meeting or exceeding customer expectations.